Source: gr shop, "Herman Miller Eames® Lounge Chair White Ash"
I remember it clearly. It was a cold, rainy January and I was staring at my empty living room. I had just moved into yet another apartment but this time, I was starting fresh. I was only going to buy things that I loved.

Source: Houzz, "Pinterest"

The first on my list to purchase was furniture. I was missing tables, a sofa, a bed and almost everything else. But what I needed most was something beautiful, something comfortable, something classic…
I needed an Eames Lounge Chair.
I had fallen in love with the Eames Lounge Chair the first time I reclined back in one on a trip to New York. But I'm not a die-hard design fan and I don't know very much about design, which meant that I had to research the Eames before I invested in one. However, I was quickly overwhelmed.

Source: All Roads Lead To Home, "Eames Lounge Chair ~ Classic Comfort"

There were originals, reproductions, knock-offs and all sorts of confusing information. I had never dreamed that it would be so hard to find the right chair for me.
What I hope to do with this website is to save you from the same journey I went on. Let me share what I've learned about the Eames Lounge Chair with you.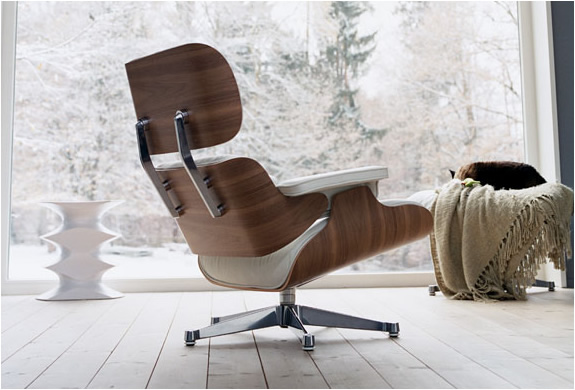 Source: bless this stuff, "Charles & Ray Eames Lounge Chair | By Vitro"
Thanks!